The Board of Directors
The GVTA is a non-profit, charitable organization (CRA # 118946086RR0001) administered by a board of directors, elected each year at the annual general meeting. The Board meets every second Tuesday of each month at the Allan Reuter Centre, 507 King Street East, Cambridge, ON at 7:15 p.m.  There are no meetings scheduled for January or July. Board meeting location is subject to changed. Any locational changes will be posted in the news feed.

The board is governed by a set of bylaws and standing rules. As of the May 2013 AGM the GVTA Board of Directors has adopted the new 2013 Strategic Plan.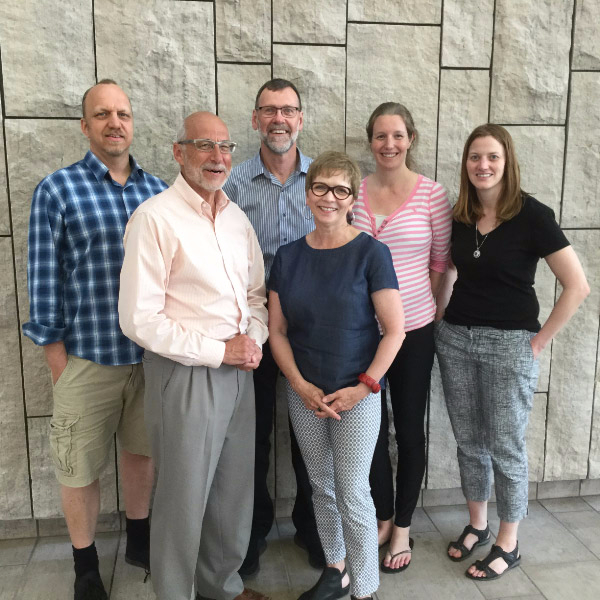 Our Board for 2016-2017
    L to R:
    Back row:    Jim Huinink, Jim Senn, Laura Anders, Heidi Harris
    Front row:   Charles Whitlock, Annie Côte-Kennedy