Natchez Woods
A short path along the Grand River leads to the Natchez Woods, a decent incline offering great views of the woods. There are side trails coming from the parking lot at the end of the road leading to the Grand Valley Trail that can make for a nice loop.
How to get there: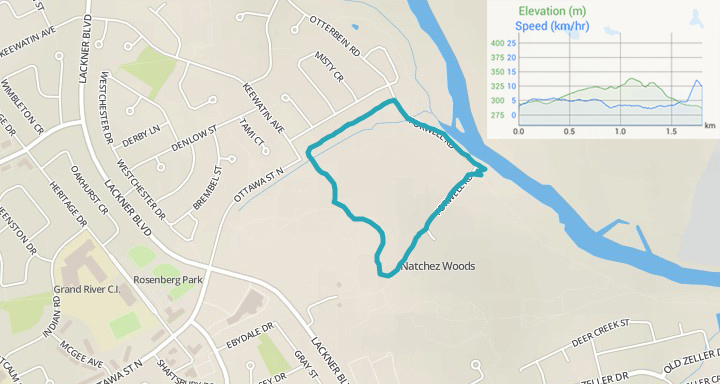 This hike is in Kitchener, Ontario, with parking at the end of Ebycrest Road. For a loop hike, there is a parking lot at the end of Otterbein Road.
Start in the parking lot and take the Otterbein Access Trail before turning right onto the Grand Valley Trail. To return to the parking lot, take the Ebydale Access Trail when the trail comes to a tee.